The Microjet prototypes were powered by two Microturbo TRS-18-1, each rated at 293 lbst, uprated automatically to 326 lbst if the other engine should fail during take-off. The production aircraft was to be powered by the TRS-18-2 rated at 405 lbst.
The structure was a classic semi-monocoque, gear was retractable (electrical actuators), cockpit unpressurized, seats staggered by 22in, avionics was IFR and included the military extras such as UHF, TACAN and IFF.
The small vertical fins on the tail were added in 1989 to address spin recovery issues.
Poor performance due to inadequate powerplant made the aircraft inappropriate for its intended market.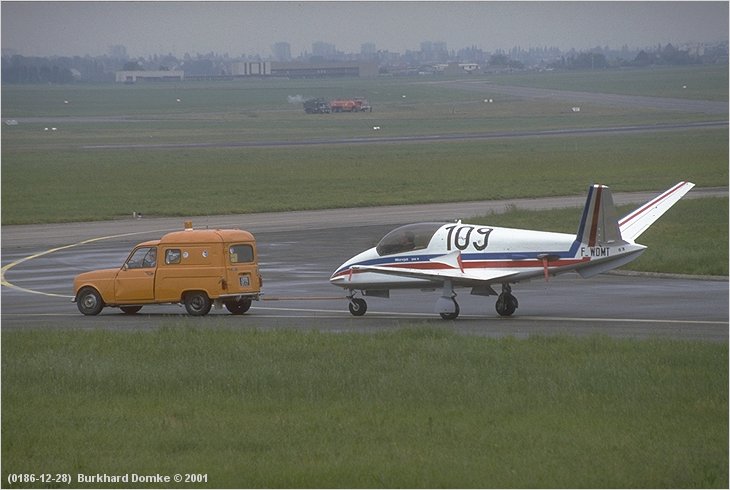 Photo Copyright Burkhard Domke