The Jet Squalus is a single engined jet trainer, initially designed for military ab-initio training (the same aircraft takes a pilot from zero hours up to advanced jet training (Hawk, T-38, ...)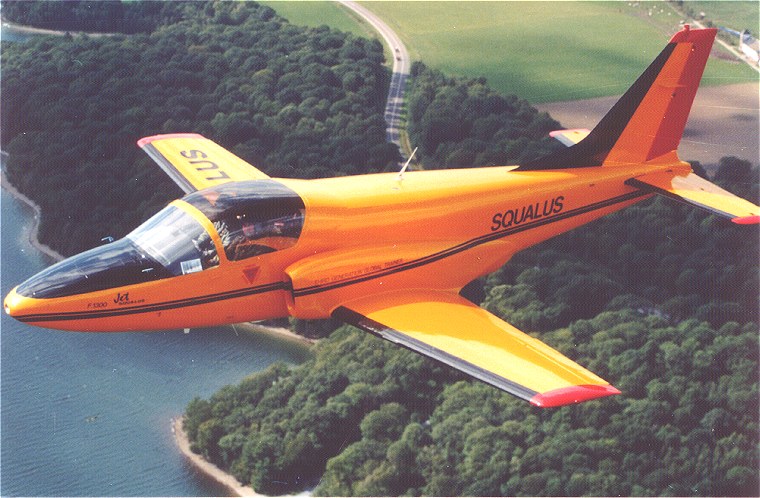 First flight was in 1987. Promavia asked Stelio Frati to design this aircraft according the NGT (Next Generation Trainer) specifications of the USAF. The NGT was eventually cancelled and replaced by the JPATS, whose requirement called for a tandem seating cockpit. When that occured, around 1993, Promavia somehow managed to establish a partnership with Mikoyan Design Bureau and Boeing Defense Division to design a derivative of the Jet Squalus, the ATTA 3000.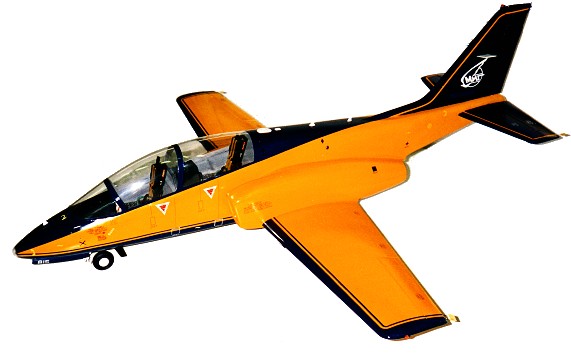 The ATTA 3000 preliminary design was made for Promavia by Gene Kerrigan, who worked previously at the advanced design group with Rockwell.
Mikoyan Design Bureau then proceeded with detailed design. The ATTA 3000 was powered by two Williams FJ-44, avionics was Bendix King, fuel system Intertechnique, hydraulics Vickers, etc. Wind tunnel testing was performed at TsAGI, and metal started being cut when Boeing found out that the JPATS leaned heavily towards the lowest DOC, favoring single turboprops. And that stopped the program. Boeing had gathered significant political support for the entrance of MiG into the JPATS at that time.
Back to the Jet Squalus...
The ATTA 3000 cancellation burned the last financial ressources of Promavia, who was pronounced bankrupt a few months later.
Alberta Aerospace, one of its creditors, who had been negotiating the North American marketing rights with Promavia for some time, eventually acquired all assets of the Jet Squalus program. The aicraft then became the Phoenix Fanjet, and was aimed at the civilian training market, as well as a sport aircraft.
In November 2001, Alberta Aerospace ran out of money and the program was stopped again.
The assets of the Phoenix Fanjet program are currently for sale by Noravcan, and the Phoenix Fanjet web site is back online for that purpose.