MILES STUDENT
Thank you very much to Derek Richard Emsley for his first hand account working at Miles while the Student was developed. Derek wrote a self published book "My Life in the Aircraft Industry" from where all the photos in this web page are reproduced with his permission.
The Miles Student is a two-seat single engine jet trainer designed by George Miles.
Its first flight took place on 15 May 1957 with George Miles at the controls. After the first few flights, Duncan McIntosh was hired to demonstrate the Student at the 1957 Farnborough Air Show, and later became Chief Test Pilot.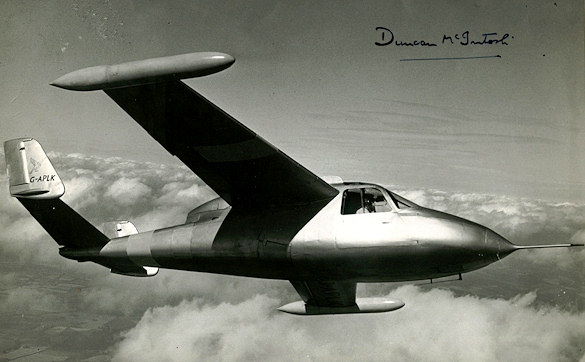 The Mark 2 version was modified for counter insurgency, with an uprated Marbore 6 engine, wing hard points and as a first stage .303 Browning maching guns. A military registration was required to enable firing trials at Bosombe Down, and accordingly the aircraft was identified as XS 941.
The Student was mothballed between 1968 and 1974, when it flew again for a MoD contract to Hawker Siddeley for research into noise reduction constants.
In 1983 Miles placed a bid for the Royal Air Force Jet Provost trainer replacement by grafting a Hawk-like tandem-cockpit nose on to the fuselage of the Student, then renamed Merlin. It was to be powered by a Garrett TFE109 with two side mounted semi-circular inlets located just below the wing leading edges. About 55 per cent of the original Student airframe was incorporated in the Merlin. The first prototype would be powered by a JT-15D awaiting availability of the TFE109. This project did not materialize. It looked very similar to the Fairchild T-46.
In 1985 the Student was sold to Aces High, re registered as G-MIOO, renamed GM100 (GM for George Miles) and restored to flying condition for the airshow circuit. On one of the early sorties at Duxford on August 24, the aircraft abandoned take-off and was severely damaged. The wreckage was later taken to the Museum of Berkshire Aviation where restoration to static display has been carried out.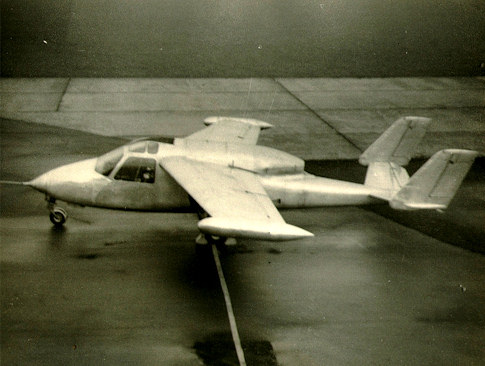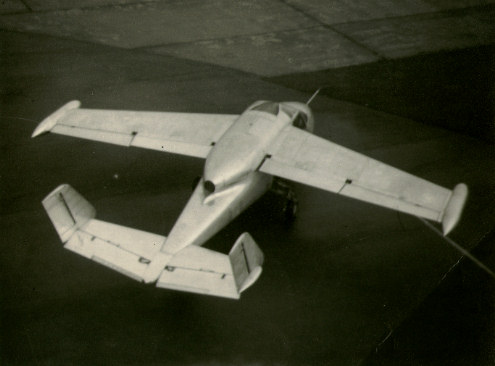 Roll out before first flight.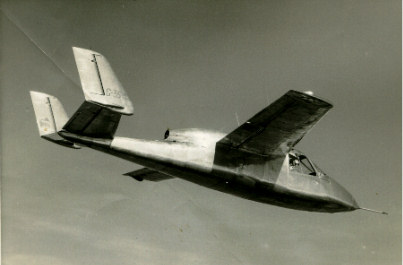 An early test flight with George Miles at the controls.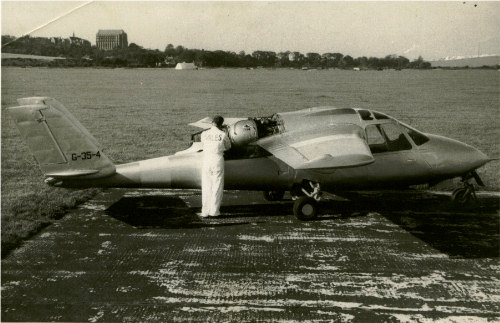 Engine access was very easy.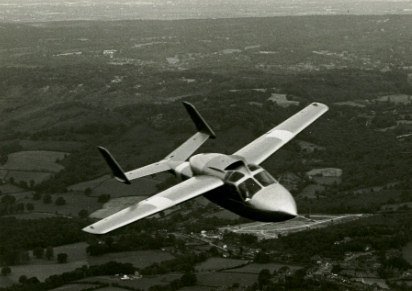 Approaching Farnborough.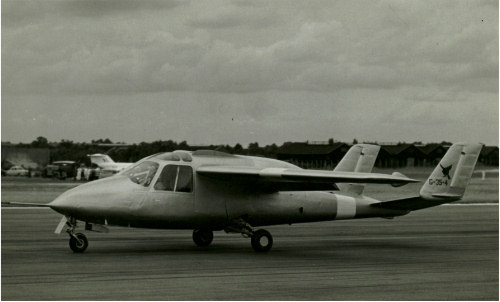 On the runway at Farnborough.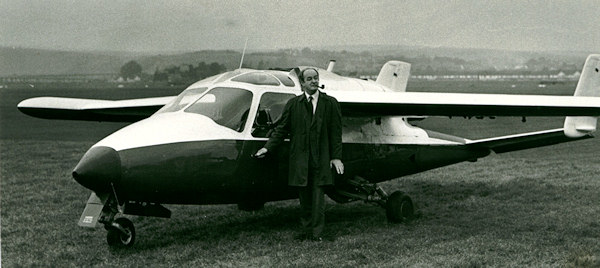 Duncan McInstosh about to take the Student from Shoreham to Glasgow.
| | | |
| --- | --- | --- |
| DIMENSIONS | | |
| Span | 29 ft 2 in | 8.89 m |
| Length | 31 ft 6 in | 9.60 m |
| Height | 6 ft 3 in | 1.90 m |
| Wing area | 144 sqft | 13.38 m2 |
| WEIGHTS, LOADINGS | | |
| Max. take-off weight | 3600 lb | 1633 kg |
| Empty weight | 2400 lb | 1089 kg |
| Max. wing loading | 25 lb/sq ft | 122 kg/m2 |
| POWERPLANT | | |
| Total take-off thrust | 880 lb | 400 kg |
| Thrust loading | 4.09 lb/lb | 4.09 kg/kg |
| SPEEDS | | |
| Stall speed | 55 kts | 102 km/h |
| Max. speed | 260 kts | 480 km/h |
| RANGES | | |
| Without tip tanks | 444 nm | 822 km |
| With tip tanks | 600 nm | 1111 km |